ASAP Mug & Mingle | Your Community…Growing Your Network
---
Wednesday, April 13, 2022
10:00 AM - 10:30 AM (EDT)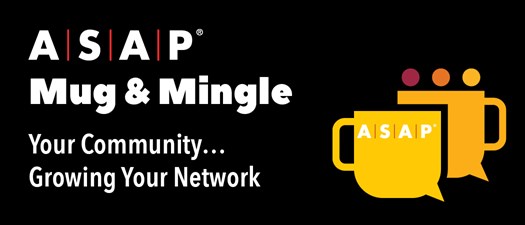 This is an ASAP Members Only Event


Join us for a virtual member only networking program. This 30-minute event takes very little time in your day, but provides an ongoing opportunity to connect with colleagues old and new while having morning or afternoon mug of coffee. After a brief introduction, attendees will be randomly assigned to breakout rooms where the networking begins.
ASAP strives to keep breakout rooms smaller in size in order to foster engagement and networking among attendees. Mug & Mingle programs are hosted on the Zoom meeting platform.
You must be logged in to register for events.
Pricing
Members: FREE
This is an ASAP Members-Only event.