Back to ASAP Store
Partnering Capability Assessment Tool | Teams
Tools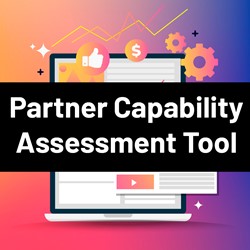 Partnering may be critical to your company's success—but do you have the capability to execute?
Whether you want to drive change, bridge silos within your organization, or assess your current partnering capabilities, PCAP is the platform to help you and your team get it done.
PCAP is the only diagnostic endorsed by ASAP using ISO Business Collaboration standards to assess your organization's partnering capabilities and provide guidance on how to improve them. Leading companies have used it to elevate their partnering game and help them realize the intended value of their alliances.
The PCAP scores your organization on key attributes and performs a gap analysis based on global standards from ISO. Using ASAP best practices, the analysis drives organizational change, developing work plans to build on strengths and improve weaknesses.
Assessment Tool includes;
Up to 15 Users
20 Parameters
Standard Rating Scale with Comments
Individual & Aggregated Report with Maturity Table & Heat Map
Brief ISO & ASAP Mapping
Benchmarking
Automated Reminders
Plan, Do, Check, Act Template
2 Hours of Coaching
---