2023 ASAP Alliance Excellence Awards Finalist Toolkit

---
Congratulations to the Finalists
---
Resources to assist you in leveraging your good work.
Below are a number of marketing assets to help you and your team celebrate the first step in the awards process. Please feel free to share this page with your communications team. Should you not find something you are looking for, please reach out to KMiller@strategic-alliances.org.
---
Finalist and Finalists logos:
---
---
---
Certificates
---
Right-click tiles to download
---
Social Post and PowerPoint (16:9 format) Art
---
Right-click the following links to download:
---
Onsite Finalist Images
---
Right-click tiles to download
---
Finalist Editorial and Program Coverage
---
Click to read BLOG Article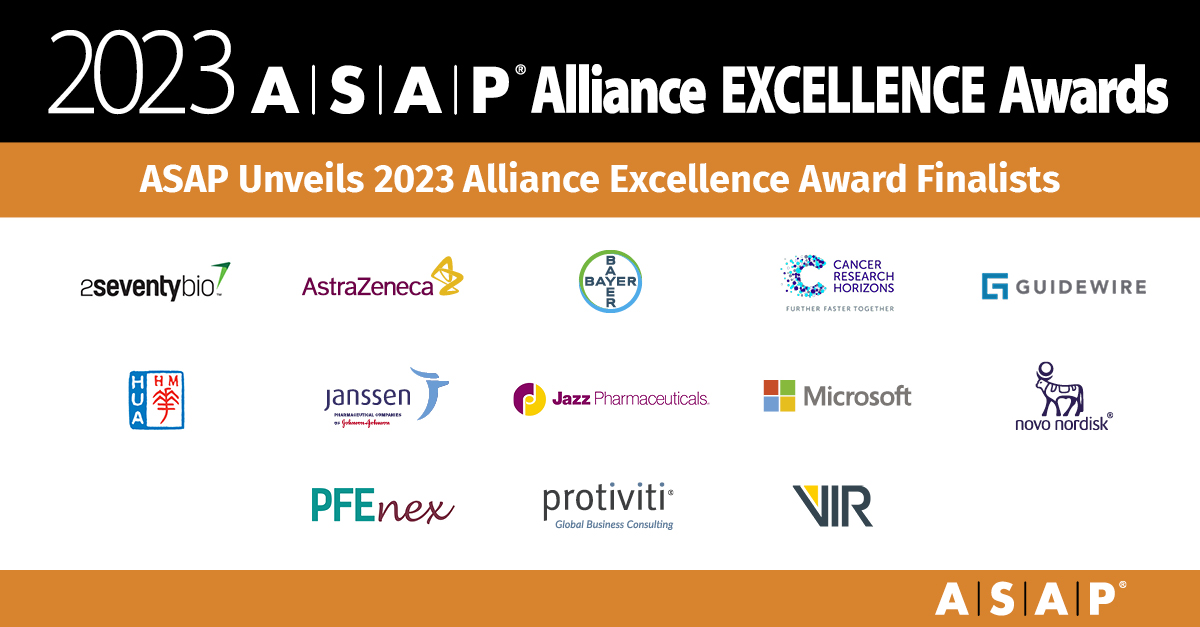 ---
And the finalists are...Click to watch the finalist announcement during
the 2023 ASAP Global Alliance Summit:
---
2023 ASAP Alliance Excellence Awards Ceremony and Fireside Chat

Blazing New Trails in Alliance and Collaborative Excellence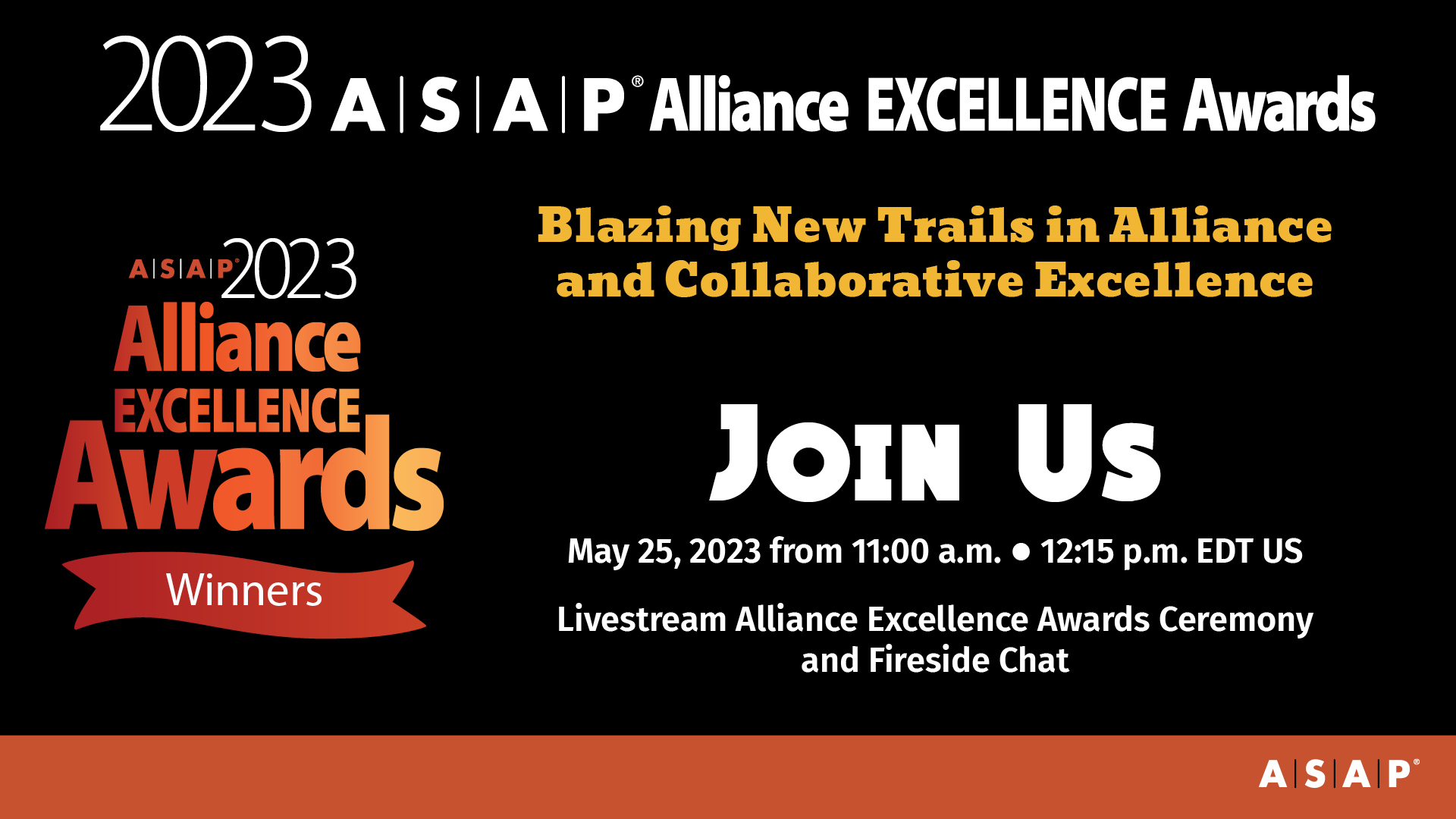 Thursday, May 25, 2023 from 11:00 a.m. - 12:15 pm EDT
Please invite your team, partners and socialize the event information.
---
---