Back to ASAP Store
Cross Cultural Communications
Content Bundles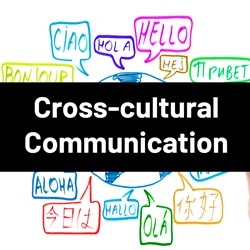 Transforming company culture presents challenges when working with partners where openness and cooperation are part of the formula for success. Through building strong frameworks, understanding cross-cultural communication, and incorporating storytelling alliance managers can improve communications, add points to the scorecard, and cultivate a win-win partnership.
Read. ASAP Strategic Alliance Quarterly Cover Story | Q4, 2015 | Upping Your Communication Game
Watch. ASAP Webinar | The Engines of Collaboration Inside and Beyond the Borders of Mainland China
Use. Culture Analysis and Planning Tool
Key takeaways include:
Consider your company's and your partner's cultures and actions you might take to prevent misalignment.
Building strong frameworks, understanding cross-cultural communication from body language to virtual meetings.
Transforming company culture to embrace principles of openness, cooperation, and win-win partnership.
Providing a platform for strategic partners to share their voice and deliver the benefits and experience partners expect.
Accelerating business within new and adjacent markets through alliance competency and capabilities.
---